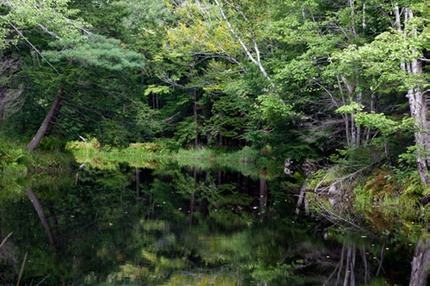 The lovely Cathance River as seen from Barnes Leap Loop Trail. 
Cathance is Abenaki for Crooked River.
This is a wonderful preserve covering a wide ecologic spectrum with deep woods, ponds, streams, bogs and the Cathance River. The trail system is very well developed. I especially like the Heath Loop which encircles a large fen and passes several ponds. Click here to see the Cathance River Education Alliance web site.